Self Catering Holiday Accommodation ~ Gillan ~ South Helford ~ Cornwall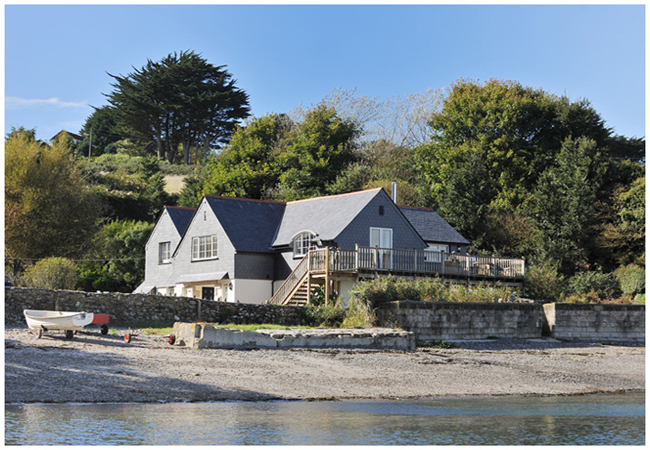 HOME | ACCOMMODATION | LOCATION | GALLERY | AVAILABILITY | CONTACT US

| | |
| --- | --- |
| Stunning beach front location | Can sleep upto 14 in 6 bedrooms |
| Beautiful uninterrupted views | Cover feature of 25 beautiful homes |
| Special layout makes it ideal for one or two couples | Great winter discounts! |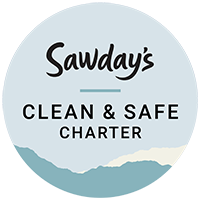 The Boathouse must be one of the finest private houses available for self-catering holiday letting in Cornwall.
It commands a truly stunning location right on the beach in a small quiet cove in Gillan with beautiful uninterrupted views over the Cove and beyond out to sea.
The beach is a mixture of sand and shingle and is perfect for launching dinghies/kayaks at all states of the tide. It also provides safe swimming and rock pooling.
The house is peacefully located at the end of a small no through lane. It is very well equipped and was completely refurbished in 2010.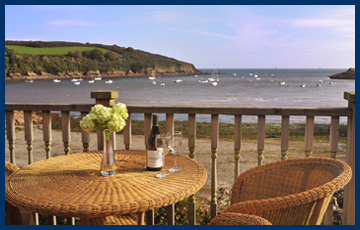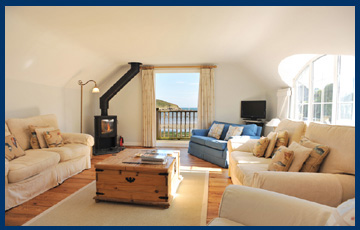 Guest Comments
"Thank you so much for creating such a wonderful haven for others to enjoy! We are so grateful to have spent the weekend at Gillan. We are old school friends who gather together for rest, relaxation and healing. Amazing memories of a fantastic house - the love put into The Boathouse is so evident. Ps we hoovered before we left!"
S.A stayed for a long weekend 4-6 April 2014
Dear Suzy,
Just wanted to say we had an amazing week at the Boathouse. We loved every minute, from the swimming, to the messing about in kayaks and the rowing boat, to the fishing, to simply sitting on the deck and watching the comings and goings in the creek. The house is lovely, we really appreciated having lots of hot water and decent showers, and the wet room – or the 'decontamination area' as I called it – is a stroke of genius!
Needless to say we are hoping to come again next summer!
SP from Devon who visited in August 2013
"The house is really a wonderful place to stay. It is lovely, very nicely situated and equipped almost everywhere in the best possible way. The price was absolutely ok and we really enjoyed the week. The house was clean and nearly everywhere in a good condition. It is so calm there...you can hear the water and the birds...a perfect place to recover and relax. I have been very ill before coming to Cornwall, now I am well again. Everything is very well explained, your informations are so good, we had no problems with reading, understanding and fulfilling. The best: the keysafe!! What a genius idea. Perfect! In the other houses we have visited there was always the "key-problem". Too many people for the key(s). The whole group felt "home". And that is the most important fact for a vacation home. We really enjoyed every minute in this house and we all are thankful that you rent your wonderful house and so gave us the chance to have a wonderful time there."
DL from Germany who stayed 21-28 April 2014
Website designed & managed by ITS Web Design